airQ-SP
Single use self pressurising masked laryngeal airway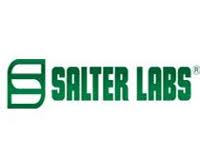 Experience the superior design with the new, SELF-PRESSURISING Masked Laryngeal Airway
The new air-Q®SP eliminates the extra step and guesswork for mask cuff inflation and the potential for over-inflation.
The new design allows Positive Pressure Ventilation to self-pressurise the mask cuff. The increase in cuff seal pressure occurs at the exact time you need it . . . during the upstroke of ventilation
On exhalation, the cuff decompresses to the level of the PEEP.
The intra-cuff pressure cycles between the Peak Airway Pressure usually between 15 – 30 cm H2O and the level of PEEP < 10 cm H2O. Seal pressure on exhalation averages 17 – 20 cm H2O.
Results . . . a safer, efficient, low-pressure seal during the majority of the case. The cyclical lowering in intra-cuff pressure may assist in diminishing complications such as:
Mucosal and nerve trauma that may result from over-inflating traditional peripheral laryngeal mask cuffs.
The new air-Q®SP can be used as an 'everyday' airway that facilitates intubation.
Features
Significant reduction in post-operative sore throats1
Eliminates mask cuff over-inflation
A safer, efficient, low pressure seal during the majority of a case
Removable colour-coded connector facilitates intubation of upto an 8.5 ETT
ORDER ENQUIRES:
UK orders / enquiries please contact
This website uses cookies to improve your experience. We'll assume you're ok with this, but you can opt-out if you wish.Accept Read More