Critcool Temperature Management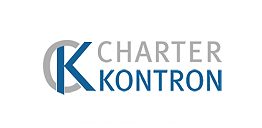 Criticool is a proven system incorporating temperature feedback to regulate patient's core temperature to within 0.1C. By adding the patient's core temperature to the cooling loop, the user is able to set the Patient temperature to a certain target and maintain it within that level with minimal Nursing intervention. Unlike other systems, Criticool is proven to regulate the Patient's temperature automatically within a very tight range, achieving superior clinical results.The concept of neuro-protection by hypothermia has taken a giant step into the future.
Cooling Improves Neurological Outcome and Reduces Mortality
Neonatal Success Story
Significant benefit from Neuro Protection following Neonatal Asphyxia
Cardiac arrest
Hypothermia after cardiac arrest has been proven to:
Improve neurological outcome by 16%
Reduce mortality by 14%
Based on this data, ILCOR and AHA have recommended the use of therapeutic hypothermia for patients after cardiac arrest. This treatment has become part of routine practice in medical centers worldwide.
Stroke
Therapeutic hypothermia shows promising results as a neuro-protectant in improving outcome of patients suffering from ischemic stroke.
A decrease in brain temperature has been shown to reduce ischemic brain injury and to decrease brain edema and intracranial pressure.
Traumatic Brain Injury (TBI)
Several studies have shown that hypothermia results in better patient outcome by significantly reducing ICP and limiting secondary brain injury after severe head trauma.
Uncontrolled Hyperthermia
Fever is very common in patients with neuronal injury and is associated with poor outcome. Even minimal increases in temperature have harmful effects on injured brain tissue. Therefore measures should be taken to control temperature.
ORDER ENQUIRES:
ROI orders / enquiries please contact
+353 1 2907000
+353 1 2907111
NI orders / enquiries please contact
+44 2890 735 588
+44 2890 735 599
This website uses cookies to improve your experience. We'll assume you're ok with this, but you can opt-out if you wish.Accept Read More