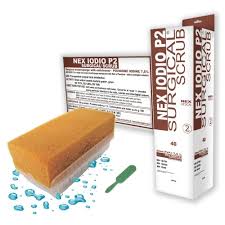 NEX IODIO P2 SURGICAL SCRUB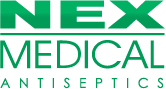 Hand Hygiene is the basis of a correct and effective infection prevention in the hospital environment.
Surgical hand antisepsis, to destroy transient micro-organisms and inhibit the growth of resident micro-organisms, is routinely carried out before undertaking invasive procedures. 
Antisepsis may reduce the risk of surgical site infections in patients.
NEX IODIO P2 is a single use surgical hand scrub/brush with nailcleaner impregnated with Povidone Iodine antiseptic solution.
ORDER ENQUIRES:
ROI orders / enquiries please contact
+353 1 2907000
+353 1 2907111
NI orders / enquiries please contact
+44 2890 735 588
+44 2890 735 599