Thera-Band Multi Packs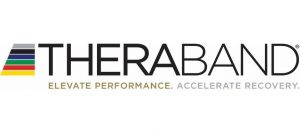 Thera-band Resistance bands are made of top quality latex that can be stretched up to 300%. Theraband resistance bands come in a range of precisely calibrated strengths. Lighter resistance bands are excellent for rehabilitation after injury whilst the higher resistance bands provide heavy duty resistance for maximum resistance training.
Thera-bands are available in multi-packs of different strengths.
ORDER ENQUIRES:
ROI orders / enquiries please contact
+353 1 2907000
+353 1 2907111
NI orders / enquiries please contact
+44 2890 735 588
+44 2890 735 599
This website uses cookies to improve your experience. We'll assume you're ok with this, but you can opt-out if you wish.Accept Read More