International Society on Thrombosis & Haemostasis (ISTH) 64th Annual Scientific & Standardisation Committee Meeting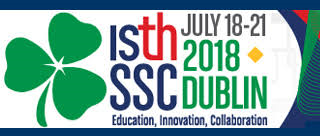 18th – 21st July 2018
Fannin's Scientific's strategic partner Stago will be exhibiting at the next International Society on Thrombosis and Haemostasis (ISTH) 64th Annual Scientific and Standardization Committee (SSC) meeting in Dublin, Ireland on July 18-21, 2018 in the Convention Centre Dublin.
Stago will also be hosting a scientific symposium during this event entitled 'The role of core lab and point-of-care testing in managing bleeding disorders: benefits and challenges'
Visit the Stago booth #H1, where the team will be demonstrating Stago's latest fully automated instrument for Thrombin Generation, ST Genesiia and where a virtual screen will exhibit the entire range of Stago products and innovations.
For more details of the event click here.