BioProfile FLEX Analyzer
One Automated Analyzer for Fast, Comprehensive Cell Culture Analysis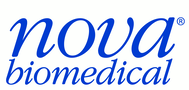 BioProfile is a chemistry/cell viability modular instrument that measures up to 15 key cell culture attributes. By combining as many as five separate instruments into one easy-to-use instrument, BioProfile FLEX simplifies workflow and saves time, labor, and operating cost versus multiple instruments. 
Applications of BioProfile FLEX include:
Monitoring the progress of bioreactor runs
Determining consumption and production of key metabolites
Identification of growth-limiting nutrients
Design of feeding strategies
Calibration of bioreactor probes
Measurement of cellular respiration
Balancing media electrolytes

Control levels of waste product.
Modular, Field Upgradeable System
The modular design of BioProfile FLEX can be customized with one to four analytical modules to consolidate up to 15 vital cell culture tests.
One Fast Analysis
Saves as much as 30 minutes per sample compared to using multiple instruments; analysis as fast as 2 minutes per sample.
One Integrated Data Report
Simplifies data collection, analysis, archiving, and regulatory compliance.
One Intuitive User Interface
Saves 30 or more operator steps compared to multiple instrument interfaces
One Small, 1 mL Sample
Conserves cell culture mass and end product.
One Consolidated Workstation
Saves up to 15-20 square feet of valuable bench space and saves hours of maintenance each month compared to multiple instruments.
ORDER ENQUIRES:
ROI orders / enquiries please contact
+353 1 2907000
+353 1 2907111
NI orders / enquiries please contact
+44 2890 735 588
+44 2890 735 599
This website uses cookies to improve your experience. We'll assume you're ok with this, but you can opt-out if you wish.Accept Read More