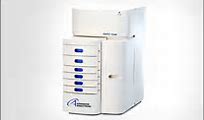 FEMTO Pulse
Nucleic Acid Analysis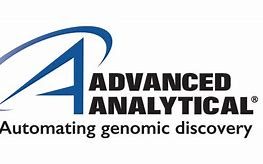 The FEMTO Pulse Automated Pulsed-Field CE Instrument is a novel tool for genomics and molecular biology research. Winner of a 2016 R&D 100 Award, the FEMTO Pulse is shattering analytic barriers for nucleic acid separation and detection.
What is the FEMTO Pulse?
The FEMTO Pulse® is a remarkably flexible instrument. Quantify, qualify, and size DNA and RNA samples with unstoppable accuracy and precision. Perfect for low concentration and/or large size nucleic acid samples, the FEMTO Pulse easily analyzes diverse sample types including: cfDNA, total RNA, genomic DNA, large fragment DNA, messenger RNA (mRNA), and more.
Using a pulsed-field power supply, the FEMTO Pulse is the first ever parallel capillary electrophoresis instrument able to resolve DNA smears and DNA fragments through 200,000 bp. A meticulously designed optical detection platform enables unprecedented sensitivity, detecting nucleic acids into the lower femtogram range.
ORDER ENQUIRES:
ROI orders / enquiries please contact
+353 1 2907000
+353 1 2907111
NI orders / enquiries please contact
+44 2890 735 588
+44 2890 735 599
This website uses cookies to improve your experience. We'll assume you're ok with this, but you can opt-out if you wish.