Fragment Analyzer INFINITY®
Nucleic Acid Analysis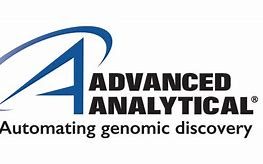 The Fragment Analyzer INFINITY is the only parallel capillary electrophoresis instrument for the QC analysis of nucleic acids capable of seamless incorporation into laboratory automation systems.
Capable of analyzing thousands of DNA and RNA samples per day, the Fragment Analyzer INFINITY takes nucleic acid analysis to the next level.
No matter how many samples need to be analyzed, post-separation data analysis is a breeze with the proprietary PROSize® Data Analysis Software and auto-data processing.
Robotic Integration
Wide Dynamic Range
User-Friendly Software
Automate data scoring. Calculate fragment size and concentration. Create, save and load customized reports and scoring parameters for flagging and smear analysis.
ORDER ENQUIRES:
ROI orders / enquiries please contact
+353 1 2907000
+353 1 2907111
NI orders / enquiries please contact
+44 2890 735 588
+44 2890 735 599
This website uses cookies to improve your experience. We'll assume you're ok with this, but you can opt-out if you wish.