OLIGO PRO II
Fast purity analysis of ssRNA and ssDNA oligonucleotides using UV absorption.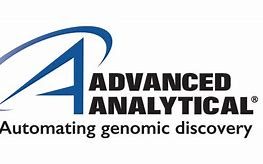 The OLIGO PRO II is employed in the determination of ssDNA and ssRNA oligonucleotide purity. Parallel capillary electrophoresis coupled with UV detection to provide single nucleotide resolution and direct assessment of oligonucleotide purity eliminating the need for intercalating dyes and fluorescent probes. With 12-capillary, 24-capillary and 96-capillary arrays available, the OLIGO PRO II quickly adjusts to meet changing throughput demands.
Simultaneously assess 12, 24 or 96 different samples by parallel capillary electrophoresis with online, fixed wavelength UV absorbance detection. Preloaded and optimized separation and capillary conditioning methods simplify and streamline operation.
Modulate throughput and separate up to 288 samples without human intervention with convenient and simple advanced programming of runs. Post-capillary electrophoresis, intuitive data analysis software provides automated and accurate analysis of oligonucleotide samples.
Low cost per sample
Single nucleotide resolution from 10-mer to 60-mer lengths
Easy and economical use and maintenance
Minimal sample preparation and consumption
Small instrument footprint
ORDER ENQUIRES:
ROI orders / enquiries please contact
+353 1 2907000
+353 1 2907111
NI orders / enquiries please contact
+44 2890 735 588
+44 2890 735 599
This website uses cookies to improve your experience. We'll assume you're ok with this, but you can opt-out if you wish.