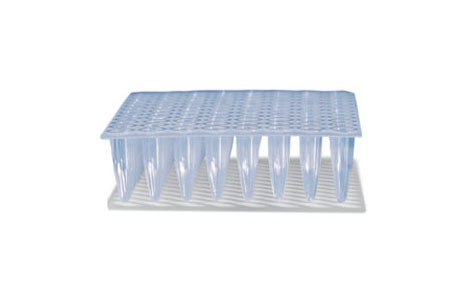 Unskirted PCR Plates

Unskirted PCR plates are compatible with many types of instruments and can be cut into pieces to match the number of samples in a run. Our unskirted PCR plates are compatible with Bio-Rad's T100™, C1000 Touch™, and S1000™ Thermal Cyclers and all CFX series real-time PCR systems. Use the PCR Plastics Consumables Selector Tool to determine individual plate compatibility with other instruments.
Multiplate™ High-Profile and Low-Profile Unskirted 96-Well PCR Plates are made of polypropylene for low protein binding and are easily cut with scissors if less than a whole plate is needed.
Features and Benefits of Unskirted PCR Plates
Unskirted plates are available in both high and low profile permitting compatibility with all styles of cyclers and systems
Compatible with a wide variety of sealing systems
Plates are free of DNase, RNase, and human DNA
ORDER ENQUIRES:
ROI orders / enquiries please contact
+353 1 2907000
+353 1 2907111
NI orders / enquiries please contact
+44 2890 735 588
+44 2890 735 599
UK orders / enquiries please contact