Order Enquiries
ROI Orders
+353 1 2907000

+353 1 2907111
NI Orders
+44 2890 735 588

+44 2890 735 599
Biolight M800 Handheld Monitor
M800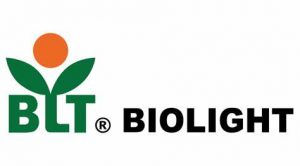 Compact, light for carrying and handling, Providing patient ECG, SpO2 and PR monitoring.
Flexible visual angle, high resolution 2.4 inch color OLED display and power saving, automatic display rotation (Gravity Activated) provides for vertical and horizontal positioning to maximizing space utilization and visibility, with waveform and big numeric display modes.
Two selectable working modes: spot check and continuous monitoring, Large data storage and transfer to PC for reviewing or printing.
Nellcor SpO2 module (Optional).
Convenient AA size alkaline or rechargeable batteries, automaticly distinguishing lithium ion battery from alkaline battery and charging lithium ion battery.
Batteries to support up to 24 hours continuous monitoring of ECG and SpO2 simultaneously.
Order Enquiries
ROI Orders
+353 1 2907000

+353 1 2907111
NI Orders
+44 2890 735 588

+44 2890 735 599
This website uses cookies to improve your experience. We'll assume you're ok with this, but you can opt-out if you wish.Accept Read More
Privacy Overview
This website uses cookies to improve your experience while you navigate through the website. Out of these, the cookies that are categorized as necessary are stored on your browser as they are essential for the working of basic functionalities of the website. We also use third-party cookies that help us analyze and understand how you use this website. These cookies will be stored in your browser only with your consent. You also have the option to opt-out of these cookies. But opting out of some of these cookies may affect your browsing experience.
Necessary cookies are absolutely essential for the website to function properly. This category only includes cookies that ensures basic functionalities and security features of the website. These cookies do not store any personal information.
Any cookies that may not be particularly necessary for the website to function and is used specifically to collect user personal data via analytics, ads, other embedded contents are termed as non-necessary cookies. It is mandatory to procure user consent prior to running these cookies on your website.