Clinell Alcoholic 2% Chlorhexidine Skin Wipes
CA2CSKIN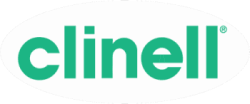 Clinell Alcoholic 2% Chlorhexidine Skin wipes are ideal for cleaning skin after dressing and plaster removal, especially where the dressing has caused dirt to develop. In certain countries, it can be used as part of a medical procedure, e.g. as a pre-injection swab, according to local regulations.
Their powerful cleaning formula contains two main active ingredients: 2% chlorhexidine gluconate and 70% isopropyl alcohol.
Clinell wipes are effective in removing stubborn adhesive residue. The wipes have been dermatologically tested and are latex free. CA2CSKIN is regulated under the Biocidal Products Directive (BPD) 98/8/EC and is subject to the procedures set out in the Biocidal Products Directive (BPD) 98/8/EC.
Related
Laboris nisi ut aliquip ex ea commodo consequat.
This website uses cookies to improve your experience. We'll assume you're ok with this, but you can opt-out if you wish.Accept Read More
Privacy Overview
This website uses cookies to improve your experience while you navigate through the website. Out of these, the cookies that are categorized as necessary are stored on your browser as they are essential for the working of basic functionalities of the website. We also use third-party cookies that help us analyze and understand how you use this website. These cookies will be stored in your browser only with your consent. You also have the option to opt-out of these cookies. But opting out of some of these cookies may affect your browsing experience.
Necessary cookies are absolutely essential for the website to function properly. This category only includes cookies that ensures basic functionalities and security features of the website. These cookies do not store any personal information.
Any cookies that may not be particularly necessary for the website to function and is used specifically to collect user personal data via analytics, ads, other embedded contents are termed as non-necessary cookies. It is mandatory to procure user consent prior to running these cookies on your website.