Clinell® Universal Disinfectant Wipes
Making surfaces safe during Co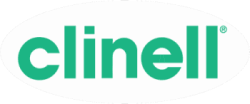 Clinell Universal Wipes provide a range of products for surface disinfection and cleaning of non-invasive medical devices. Containing a unique, patented antimicrobial formula they can be used as a detergent and disinfectant wipe – replacing the need for multiple wipes and surface cleaners. 
Proven to kill at least 99.999% of germs – Clinell Universal Wipes are one of the most effective antimicrobial products on the market.
This revolutionary formula contains a mix of different biocides. Each biocide has a different mechanism of action, reducing the risk of germs developing resistance.
* ACCORDING TO EUROPEAN STANDARD TESTS: EN1275, EN1276, EN12054, EN14245, EN14561, EN14562 & EN14563.
This website uses cookies to improve your experience. We'll assume you're ok with this, but you can opt-out if you wish.Accept Read More
Privacy Overview
This website uses cookies to improve your experience while you navigate through the website. Out of these, the cookies that are categorized as necessary are stored on your browser as they are essential for the working of basic functionalities of the website. We also use third-party cookies that help us analyze and understand how you use this website. These cookies will be stored in your browser only with your consent. You also have the option to opt-out of these cookies. But opting out of some of these cookies may affect your browsing experience.
Necessary cookies are absolutely essential for the website to function properly. This category only includes cookies that ensures basic functionalities and security features of the website. These cookies do not store any personal information.
Any cookies that may not be particularly necessary for the website to function and is used specifically to collect user personal data via analytics, ads, other embedded contents are termed as non-necessary cookies. It is mandatory to procure user consent prior to running these cookies on your website.