Order Enquiries
ROI Orders
+353 1 2907000

+353 1 2907111
NI Orders
+44 2890 735 588

+44 2890 735 599
Electronic Chair Scales
Seca 955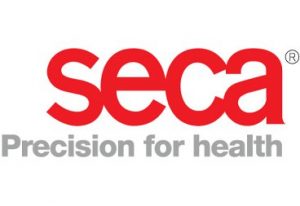 Digital chair scale
Digital chair scale with swivelling arm and footrests.
Consideration and comfort – these are particularly prominent aspects of this extremely stable model with its circular steel tube frame. A comfortable seat provides a safe position, the seperately swivelling armrests make it easy to move the patient from the bed onto the chair scale and the fold-away footrests increase ease of operation. The locking rear wheels ensure that it is safe to sit down and stand up at all times. The positioning of the large LCD unit behind the chair makes it easy to read and the many functions (including BMI) leave nothing to be desired. This mobile chair scale, with mains adapter or rechargeable battery power supply, is an invaluable aid everywhere: in the rehabilitation centre, orthopaedic department, dialysis centre and nursing homes. Small children can also be weighed comfortably while sitting.  The practical pouch seca 471 attached to the scale stores the mains adapter.
Order Enquiries
ROI Orders
+353 1 2907000

+353 1 2907111
NI Orders
+44 2890 735 588

+44 2890 735 599
This website uses cookies to improve your experience. We'll assume you're ok with this, but you can opt-out if you wish.Accept Read More
Privacy Overview
This website uses cookies to improve your experience while you navigate through the website. Out of these, the cookies that are categorized as necessary are stored on your browser as they are essential for the working of basic functionalities of the website. We also use third-party cookies that help us analyze and understand how you use this website. These cookies will be stored in your browser only with your consent. You also have the option to opt-out of these cookies. But opting out of some of these cookies may affect your browsing experience.
Necessary cookies are absolutely essential for the website to function properly. This category only includes cookies that ensures basic functionalities and security features of the website. These cookies do not store any personal information.
Any cookies that may not be particularly necessary for the website to function and is used specifically to collect user personal data via analytics, ads, other embedded contents are termed as non-necessary cookies. It is mandatory to procure user consent prior to running these cookies on your website.