Order Enquiries
ROI Orders
+353 1 2907000

+353 1 2907111
NI Orders
+44 2890 735 588

+44 2890 735 599
Heavy Duty Deluxe Chrome Plated Steel Commode Chair
84520/ 84522/
The 845 range of mobile commode chairs can be wheeled over a standard toilet, thus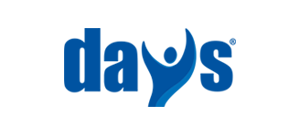 eliminating the use of a bowl.
A perfection pan rack, product code ACC/2, which houses a re-usable or disposable bed pan can be purchased as an optional extra.
Available in 20 and 22 inch.
Adjustable Height facility
Sturdy chrome plated steel construction
Swinging drop arms, which can be detached for side transfer
4 swivel brake castors for added safety
Hook on footrests supplied as standard
Easy to clean hygienic blow moulded plastic aperture seat
Removable square bowl
Detachable backrest with built in Push Handle
Moulded arm pads for additional comfort
Upholstered back and seat
Can be wheeled over a standard toilet
Order Enquiries
ROI Orders
+353 1 2907000

+353 1 2907111
NI Orders
+44 2890 735 588

+44 2890 735 599
This website uses cookies to improve your experience. We'll assume you're ok with this, but you can opt-out if you wish.Accept Read More
Privacy Overview
This website uses cookies to improve your experience while you navigate through the website. Out of these, the cookies that are categorized as necessary are stored on your browser as they are essential for the working of basic functionalities of the website. We also use third-party cookies that help us analyze and understand how you use this website. These cookies will be stored in your browser only with your consent. You also have the option to opt-out of these cookies. But opting out of some of these cookies may affect your browsing experience.
Necessary cookies are absolutely essential for the website to function properly. This category only includes cookies that ensures basic functionalities and security features of the website. These cookies do not store any personal information.
Any cookies that may not be particularly necessary for the website to function and is used specifically to collect user personal data via analytics, ads, other embedded contents are termed as non-necessary cookies. It is mandatory to procure user consent prior to running these cookies on your website.