Order Enquiries
ROI Orders
+353 1 2907000

+353 1 2907111
NI Orders
+44 2890 735 588

+44 2890 735 599
Klorsept Tablets & Klorsept Granules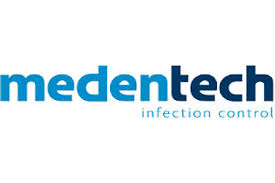 Klorsept tablets are added to water to create a disinfectant solution for hospital surface disinfection. It helps infection control by quickly acting against a wide spectrum of microorganisms, including bacteria, viruses, mycobacteria, spores and fungi & biofilm.
Klorsept granules are a non-effervescent composition used for the disinfection and absorption of liquid spillages that may be microbially contaminated, particularly body fluids and blood products.
Klorsept is effective against Clostridium difficile ( C. diff) and TB within 4 minutes even in dirty conditions*
Presentation 
Klorsept tablets are available in 4 tablet sizes 5, 17, 25 and 87 and along with 500grm granules make up the complete range. The tablets are presented in tubs with a shelf life of 3 years. Klorsept granules are available in a 500mg & 1 kg tub with a shelf life of 2 years.
Label Claim 
Rapid activity against a wide spectrum of microorganisms, including bacteria, viruses, mycobacteria, spores and fungi.
Klorsept tablets from Medentech are suitable for disinfection of water meters.
Irish Water recommend that all pipework components, including the water meters themselves, equipment and tools used on water meter installation work shall be clean. All components, equipment and tools shall be disinfected with solution containing 1% of available chlorine.
Each Klorsept 87 tablet provides 5 g of active chlorine. A 1% chlorine solution is prepared by dissolving one Klorsept 87 tablet in 500 ml of water or 2 tablets in one litre of water. 
*Testing completed according to US EPA Product Performance Test Guidelines OCSPP 810.2100
Use disinfectants safely. Always read the label and product information before use.
Order Enquiries
ROI Orders
+353 1 2907000

+353 1 2907111
NI Orders
+44 2890 735 588

+44 2890 735 599
This website uses cookies to improve your experience. We'll assume you're ok with this, but you can opt-out if you wish.Accept Read More
Privacy Overview
This website uses cookies to improve your experience while you navigate through the website. Out of these, the cookies that are categorized as necessary are stored on your browser as they are essential for the working of basic functionalities of the website. We also use third-party cookies that help us analyze and understand how you use this website. These cookies will be stored in your browser only with your consent. You also have the option to opt-out of these cookies. But opting out of some of these cookies may affect your browsing experience.
Necessary cookies are absolutely essential for the website to function properly. This category only includes cookies that ensures basic functionalities and security features of the website. These cookies do not store any personal information.
Any cookies that may not be particularly necessary for the website to function and is used specifically to collect user personal data via analytics, ads, other embedded contents are termed as non-necessary cookies. It is mandatory to procure user consent prior to running these cookies on your website.