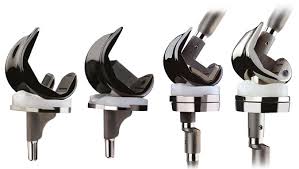 LEGION◊ Revision
Total Knee Replacement System


The LEGION◊ Revision Knee System has been designed to offer the orthopaedic surgeon improved options to deal with the complexities associated with revision knee arthroplasty, while providing them in a manner that is relatively simple to execute.
The instrumentation has been developed to be an easy-to-use system that will allow the surgeon to obtain accurate and reproducible results while improving the ease with which a surgeon can manage bone mass, restore limb alignment and improve knee function. 
Key elements in revision knee arthroplasty include:
restoration of proper limb alignment
achievement of proper prosthetic component position
restoration of knee biomechanics
balanced medial/lateral and flexion/extension gaps.
The achievement of these goals will lead to proper patellofemoral mechanics, functional range of motion and optimized patient satisfaction.  
The Revision Knee System Components are indicated for rheumatoid arthritis; post- traumatic arthritis; osteoarthritis; degenerative arthritis; and failed osteotomies, unicompartmental replacement; or total knee arthroplasties. The components are designed for use in primary and revision surgery, where the posterior cruciate ligament and one or both of the collateral ligaments ii.e. medial collateral and/or lateral collateral ligament) are absent or incompetent. The Revision Knee Components are for single use only and are intended for implantation with bone cement. These indications are the same as currently used for the Genesis II Constrained Knee System and Revision Knee System cleared via K962137 and K041106.
ORDER ENQUIRES:
ROI orders / enquiries please contact
+353 1 2907000
+353 1 2907111
This website uses cookies to improve your experience. We'll assume you're ok with this, but you can opt-out if you wish.Accept Read More