Mepitel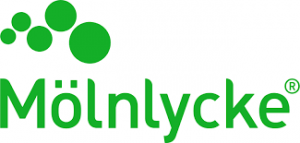 Mepitel® is a gentle two-sided wound contact layer with Safetac® – the original atraumatic contact layer proven to minimise patient pain at dressing changes. It's designed to conform softly to skin without sticking to the moist wound – so you can remove it easily without damaging the skin. That means less pain for your patients.
Safetac also protects new tissue and intact skin – so wounds remain undisturbed to support faster natural healing.  Plus, Safetac seals the wound margins to protect skin from damaging leaks and maceration.
The perforated design lets exudate pass through to a secondary absorbent dressing and you can leave it in place, delivering topical treatments with ease. Fluid handling and gentle adhesion reduces the need for frequent primary dressing changes and allows secondary dressing changes without disturbing healing. 
True undisturbed healing – it can remain in place for up to 14 days
Mepitel is clinically proven to heal scalds faster and with less pain and cost, compared to silver sulfadiazine
Doesn't leave residues and helps support optimal wound healing 
Comes in sizes 5 x 7 cm, 8 x 10 cm, 12 x 15 cm, and 20 x 32 cm.
Further product information
When to use Mepitel
Mepitel with Safetac protects the wound and the skin. It's designed and clinically proven for use in treating a wide range of wounds such as skin tears, skin abrasions, sutured wounds, partial thickness burns, lacerations, partial and full thickness grafts, diabetic ulcers, venous and arterial ulcers. Mepitel can also be used as a protective layer on non-exuding wounds, blisters, fragile skin and exposed fragile tissues.
The open structure of Mepitel allows, where clinically indicated, topical treatments to pass through onto the wound.
You can use Mepitel together with Mesorb®; or for highly exuding wounds, with Mextra® Superabsorbent; with Tubifast® fixation or under compression bandages. Mepitel can also be used in conjunction with Negative Pressure Wound Therapy (NPWT).
ORDER ENQUIRES:
ROI orders / enquiries please contact
+353 1 2907000
+353 1 2907111
NI orders / enquiries please contact
+44 2890 735 588
+44 2890 735 599