Order Enquiries
ROI Orders
+353 1 2907000

+353 1 2907111
NI Orders
+44 2890 735 588

+44 2890 735 599
Mepore Ultra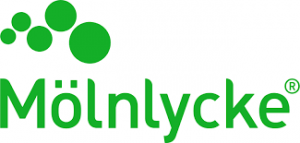 The backing film allows showering and protects the wound from water and contamination.  It also protects clothing and bedlinen from blood or exudate strike-through.  Due to a highly absorbent pad and a high vapour permeability of the backing film, the dressing offers good total fluid handling.  The polyacrylate adhesive is designed to be gentle to the skin and at the same time provide secure fixation.  The easy-to-remove protection paper permits sterile application, as well as simplifies dressing application.  The stability of the fabric/film laminate also supports ease of application.
Areas of use
Mepore Ultra can be used in a wide variety of wounds which have low to moderate exudate levels. These include surgical wounds, minor burns, cuts, and abrasions.
Benefits of Mepore Ultra
Allows showering
Low-adherent wound contact layer minimizes risk of adherence to the wound
Protects wound from water and outside contamination
Viral and bacterial barrier
Optimised absorption capacity
Easy-to-remove protection paper allows for convenient and aseptic application
Breathable film
Low friction to clothing and bedlinen
Skin-friendly water-based adhesive
Rounded corners for secure fixation
Order Enquiries
ROI Orders
+353 1 2907000

+353 1 2907111
NI Orders
+44 2890 735 588

+44 2890 735 599
Related
Laboris nisi ut aliquip ex ea commodo consequat.
This website uses cookies to improve your experience. We'll assume you're ok with this, but you can opt-out if you wish.Accept Read More
Privacy Overview
This website uses cookies to improve your experience while you navigate through the website. Out of these, the cookies that are categorized as necessary are stored on your browser as they are essential for the working of basic functionalities of the website. We also use third-party cookies that help us analyze and understand how you use this website. These cookies will be stored in your browser only with your consent. You also have the option to opt-out of these cookies. But opting out of some of these cookies may affect your browsing experience.
Necessary cookies are absolutely essential for the website to function properly. This category only includes cookies that ensures basic functionalities and security features of the website. These cookies do not store any personal information.
Any cookies that may not be particularly necessary for the website to function and is used specifically to collect user personal data via analytics, ads, other embedded contents are termed as non-necessary cookies. It is mandatory to procure user consent prior to running these cookies on your website.