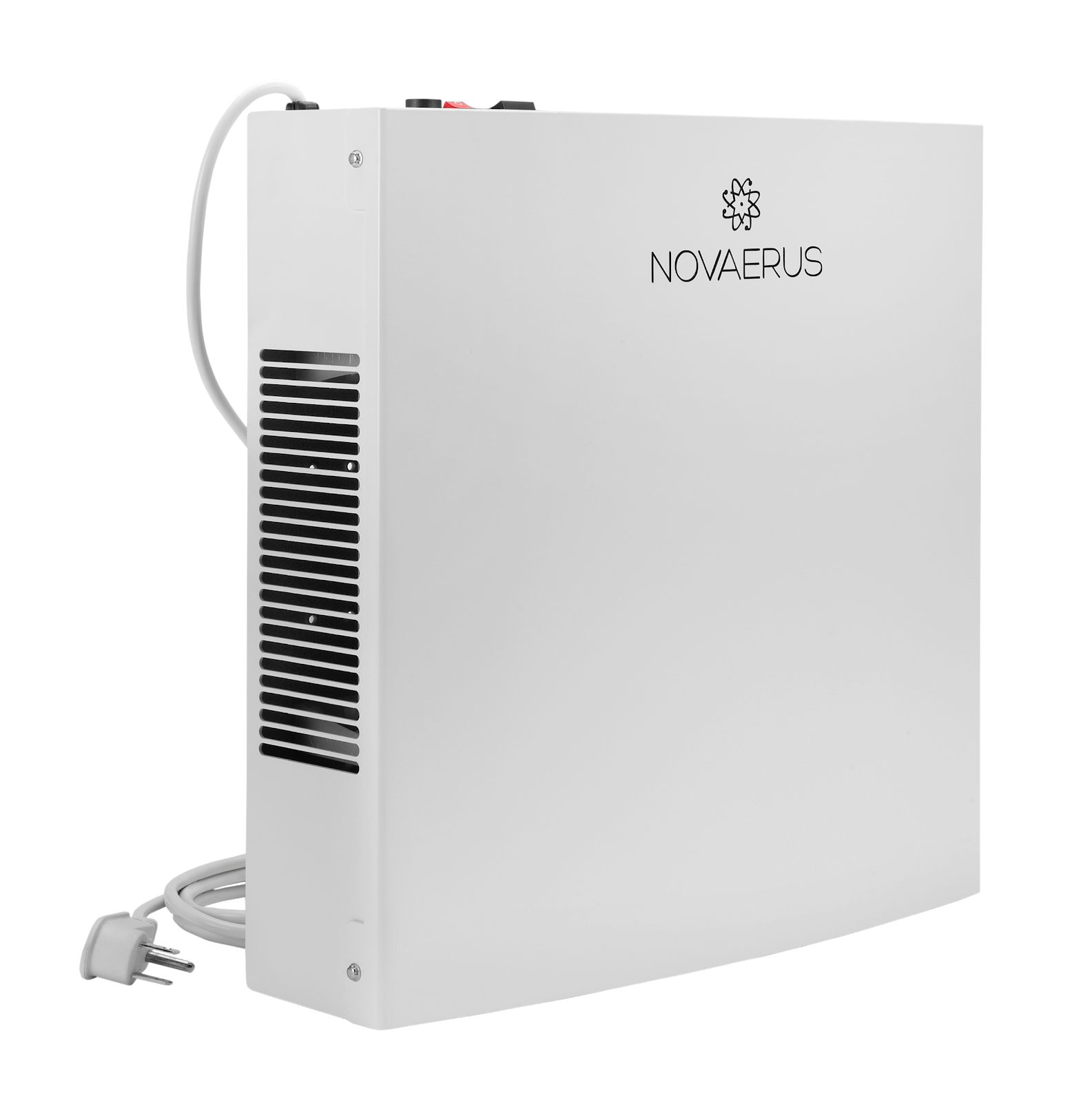 Novaerus Protect 800
Portable Air Disinfection Device
Designed for continuous air dis-infection and odour control in medium indoor spaces, the Novaerus Protect 800 (NV800) uses patented filter-free ultra-low energy plasma technology with a 2-speed fan. Can be wall-mounted or placed on a stand and plugs into any outlet.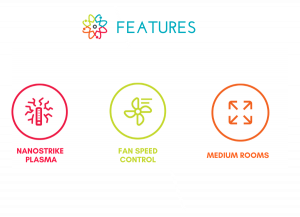 The groundbreaking Novaerus portable air dis-infection device cleans indoor air leaving you with healthy uncontaminated air. Due to the small size of viruses, many clean air solutions, including standalone filtration units, are unable to trap viral particles.
Novaerus portable units use a non-selective, rapid killing, patented plasma technology, which offers a unique and safe solution to killing any airborne viruses and bacteria 24/7.
It has a unique design scientifically proven for airborne infection control.  By drawing air through the clinically proven and patented air plasma field it immediately destroys airborne viruses – all while using less energy than a 40 watt light bulb.
With no harmful by products, they are safe for use around children, the elderly, and the sick. They are also simple to use, low maintenance and highly effective for rapid or continuous infection control, odour mitigation, and particle reduction.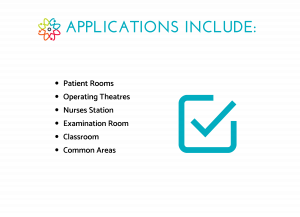 To learn more about the Novaerus Defend 800 Portable Air Disinfection Device or to speak to a Product Specialist, complete the form below:
ORDER ENQUIRES:
ROI orders / enquiries please contact
+353 1 2907000
+353 1 2907111
NI orders / enquiries please contact
+44 2890 735 588
+44 2890 735 599
This website uses cookies to improve your experience. We'll assume you're ok with this, but you can opt-out if you wish.Accept Read More