SKINTACT® Diathermy plates
SKINTACT® Universal Neutral Electrodes
Maximising the full potential of advanced electrosurgical units in the market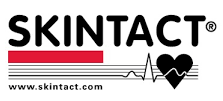 today, not only requires the surgeon's skills but also a reliable range of active and passive accessories. These accessories should offer safety and comfort without compromise to both patient and clinician.
​Leonhard Lang's range of SKINTACT® Cool Contact Electrosurgical Neutral Electrodes and Pencils provide a high degree of safety.
​SKINTACT® Cool Contact Plates are available in a comprehensive range of shapes and sizes, adult and pediatric, standard and split, with or without lead wires.
​The round leading edge geometry of Universal Neutral Electrodes disperses current more efficiently thus maintaining a cooler interface between patient and neutral electrode.
​The unique overlapping gel technology minimises the risk of burns because of elimination of aluminium edge exposure.
SKINTACT® UNIVERSAL NEUTRAL ELECTRODES
Products Available
Adult Plates:
| | |
| --- | --- |
| RS05STD | Adult Standard Diathermy Plate, Rectangular shape, Waterproof Woven Cloth Backing |
| RS25REM | Adult Split/Rem Diathermy Plate, Rectangular Shape, Foam Backing |
| RSW25 | Adult Split/Rem Diathermy Plate, Rectangular shape, Waterproof Woven Cloth Backing |
| RS27REM | Adult Split/Rem Diathermy Plate, Butterfly shape, Waterproof Woven Cloth Backing |
Universal Plates:
| | |
| --- | --- |
| RO-01 | Universal Standard /Solid Diathermy Plate, Apple shape, Foam Backing |
| RO-21 | Universal Split/Rem Diathermy Plate, Apple Shape, Foam Backing  |
| WR-01 | Universal Standard/Solid  Diathermy Plate, Waterproof Woven Cloth Backing |
| 200-RSW213M  | Universal Split/Rem Diathermy Plate, Low Trauma Waterproof Woven Cloth Backing |
| WR-21 | Universal Split/Rem Diathermy Plate, Waterproof Woven Cloth Backing |
Paediatric Plates: 
| | |
| --- | --- |
| RS06STD | Paediatric Standard/Solid Diathermy Plate, Rectangular shape,  Foam Backing, 5kg-15kg |
| RS26REM | Paediatric Split/Rem Paed Diathermy Plate, Rectangular Shape, Foam Backing, 5kg -15kg |
Adult/Universal Diathermy plates Pre-attached lead wire:
| | |
| --- | --- |
| RS27A30 | Adult Split/REM Diathermy Plate, Butterfly Shape with  3m cable V/Lab connector,  Foam Backing |
| RO-21A30  |  Universal Split/REM Diathermy Plate,  Apple Shape with 3m cable v/lab connector, Foam Backing  |
| RO-01B30 | Universal Standard/Solid Diathermy Plate,  Apple Shape with 3m cable Non REM V/Lab connector,  Foam Backing |
| WR01B30  | Universal Standard/Solid Diathermy Plate,  Waterproof Woven Cloth Backing, with 3m cable Non REM V/Lab connector |
| WRA21-100  | Universal Split/REM Diathermy Plate, Waterproof Woven Cloth Backing with 3m cable V/Lab connector |
| WR21A30   | Universal Split/REM Diathermy Plate, Waterproof Woven Cloth Backing with 3m cable V/Lab connector |
Paediatric/Neonatal Diathermy Plates Pre-attached with leadwire:
| | |
| --- | --- |
| RS03B30  | Neonatal Solid Diathermy Plate, Foam Backing with 3m cable V/Lab Non REM connector (Adaptor available NEKA-AD) 0.45kg – 4.99kg  |
| RS23A30  | Neonatal Split/REM Diathermy Plate, Foam Backing with 3m cable V/Lab connector  0.45kg – 4.99kg |
| RS23A30  | Paediatric Split/REM Diathermy Plate, Foam Backing with 3m cable V/Lab connector. 5kg-15kg |
| RS06B30  | Paediatric Solid Diathermy Plate, Foam Backing, with 3m V/Lab Non REM connector (Adaptor available NEKA-AD) 5kg-15kg |
Diathermy Cables:
| | |
| --- | --- |
| NEK300A | Diathermy Cable REM Connector (Valleylab) 3 metre |
| NEK300D | Diathermy Cable 6.3mm Jack Plug 3 metre |
| NEK500A  | Diathermy Cable REM Connector (Valleylab) 5 metre cable |
| NEK500D  | Diathermy Cable 6.3mm Jack Plug 5 metre cable |
| NEKA-AD | Adaptor A/B-D |
ORDER ENQUIRES:
UK orders / enquiries please contact
This website uses cookies to improve your experience. We'll assume you're ok with this, but you can opt-out if you wish.Accept Read More