Order Enquiries
ROI Orders
+353 1 2907000

+353 1 2907111
NI Orders
+44 2890 735 588

+44 2890 735 599
VSP Orthognathic
3D Systems' product focused on routine orthognathic surgery is VSP Orthognathics.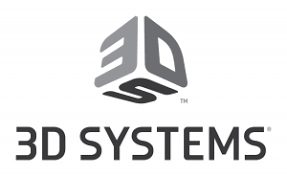 Utilizing medical imaging data from a CT/CBCT, plus occlusal anatomy data, a complete planning service eliminates the need for traditional model surgery. An interactive web meeting between the surgeon and an engineer is performed to allow for simulation of the procedure, including surgically accurate placement of osteotomies and bony movements. The end result is an intermediate and final splint providing the clinical transfer of the digital plan into surgery. In addition to the splints, a case report detailing the osteotomies, movements and cephalometric movements is provided. Additional patient-specific surgical guides can also be produced as required.
Benefits
At the heart of the VSP Orthognathics product is the transition away from traditional model surgery to a more accurate, anatomically based surgical simulation method. By combining medical imaging (CT/CBCT), accurate planning of osteotomies and movements, and precise surgical splints, the system removes hassle by streamlining cases and providing excellent clinical results. Surgery may be made more predictable and efficient through visualization of the anatomy through the planning process and by identifying where bony overlaps and gaps exist, all before surgery.
Technology
More than 10 years of research and development have culminated in a streamlined product offering for orthognathic surgical planning. Keys of 3D Systems' technology include the ability to accurately integrate occlusal data from high-resolution scans of the stone models and their ability to fabricate guides, splints and other tools as needed for your case using 3D printing technologies.
For more information about VSP Orthognathics click here.
Order Enquiries
ROI Orders
+353 1 2907000

+353 1 2907111
NI Orders
+44 2890 735 588

+44 2890 735 599
This website uses cookies to improve your experience. We'll assume you're ok with this, but you can opt-out if you wish.Accept Read More
Privacy Overview
This website uses cookies to improve your experience while you navigate through the website. Out of these, the cookies that are categorized as necessary are stored on your browser as they are essential for the working of basic functionalities of the website. We also use third-party cookies that help us analyze and understand how you use this website. These cookies will be stored in your browser only with your consent. You also have the option to opt-out of these cookies. But opting out of some of these cookies may affect your browsing experience.
Necessary cookies are absolutely essential for the website to function properly. This category only includes cookies that ensures basic functionalities and security features of the website. These cookies do not store any personal information.
Any cookies that may not be particularly necessary for the website to function and is used specifically to collect user personal data via analytics, ads, other embedded contents are termed as non-necessary cookies. It is mandatory to procure user consent prior to running these cookies on your website.