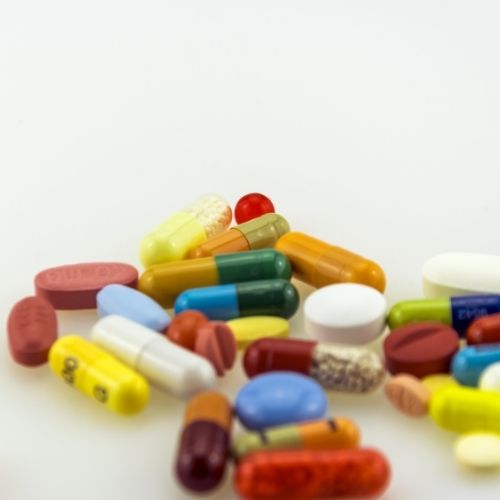 Antibiotics
Antibiotic residues
Reliable tests for the detection of antibiotic residues in food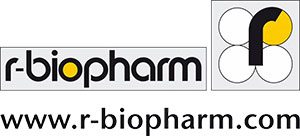 Antibiotic residues in food of animal origin such as milk, eggs or meat represent a potential health risk to the consumer. Therefore, R-Biopharm offers a broad portfolio of different test systems for the analysis of antibiotic residues.
Antibiotics are naturally formed metabolites derived from fungi or bacteria. Substances that do not occur in nature and are produced by modern biotechnology and chemical synthesis are called antibiotics as well. Antibiotics are able to kill microorganisms or inhibit their growth. In human and veterinary medicine, antibiotics are therefore used as drugs for the treatment of bacterial diseases.
Origin and health risks of antibiotic residues in food
The use of antibiotics as drugs for the treatment of diseased animals is a matter of animal welfare and therefore inevitable. As a result of application failures, such as non-compliance with the statutory waiting period or abuse as antibiotic growth promoter, residues of antibiotics can occur in food of animal origin such as meat, milk or eggs.
Due to the potentially carcinogenic and toxic properties of antibiotic residues and their allergic potential, the consumption of contaminated food establishes a direct risk for public health. Furthermore, the inappropriate use of antibiotics in animal husbandry and food production promotes the multi-drug resistance of pathogen bacteria for antibiotics used in human medicine.
Antibiotic residues bear a risk for the production process safety and consequently also an economic risk, as they inhibit biotechnological production processes involving microorganisms such as starter cultures in the dairy industry.
Legal regulations
For reasons of consumer protection many countries established Maximum Residue Limits (MRLs) for pharmacologically active substances and monitor compliance in surveillance programs (Directive 96/23/EC; Regulation (EC) 470/2009 and 37/2010; Decision 2003/181/EC). In addition, the number of countries which prohibited the use of antibiotics as fattening agent is increasing.
Test systems for antibiotic drug residue analysis
| | | |
| --- | --- | --- |
| RIDASCREEN® | EASI-EXTRACT® | Premi®Test |
| RIDASCREEN® ELISA tests allow specific quantitative analysis of single antibiotics or antibiotic groups by immunological antibody-antigen recognition and readout by microtiter-plate photometer. | EASI-EXTRACT® immunoaffinity columns offer improved sample clean-up and concentration of antibiotics from complex food matrices prior to analysis with HPLC or LC-MS/MS. | Premi®Test, based on the growth inhibition of spores by antibiotics, offers a simple and cost-effective qualitative screening for a broad spectrum of antibiotics. |
More information on specific antibiotics
R-Biopharm offers a portfolio of test systems for the analysis of many different antibiotics. Click on one of the following antibiotics to learn more about it.
Bacitracin
Chinolones
Chloramphenicol
Nitrofurans
β-Lactams (Penicillin)
Streptomycin
Sulfonamides
Tetracycline
*Click here to be brought to r-biopharm's website for more information
ORDER ENQUIRES:
ROI orders / enquiries please contact
+353 1 2907000
+353 1 2907111
NI orders / enquiries please contact
+44 2890 735 588
+44 2890 735 599
This website uses cookies to improve your experience. We'll assume you're ok with this, but you can opt-out if you wish.Accept Read More
Privacy Overview
This website uses cookies to improve your experience while you navigate through the website. Out of these, the cookies that are categorized as necessary are stored on your browser as they are essential for the working of basic functionalities of the website. We also use third-party cookies that help us analyze and understand how you use this website. These cookies will be stored in your browser only with your consent. You also have the option to opt-out of these cookies. But opting out of some of these cookies may affect your browsing experience.
Necessary cookies are absolutely essential for the website to function properly. This category only includes cookies that ensures basic functionalities and security features of the website. These cookies do not store any personal information.
Any cookies that may not be particularly necessary for the website to function and is used specifically to collect user personal data via analytics, ads, other embedded contents are termed as non-necessary cookies. It is mandatory to procure user consent prior to running these cookies on your website.