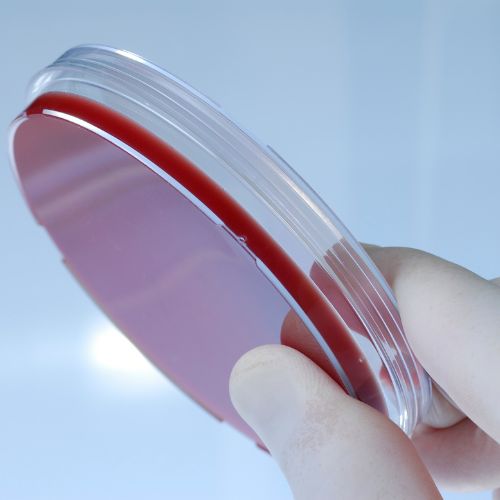 Plate Media for Environmental Monitoring
For compliance without compromise
Choose from the latest in contact and settling plate technology
Formulated especially for your environmental monitoring workflows, our contact and settling plates are available in both irradiated and non-irradiated formats, with extensive quality control testing and shelf-life studies to ensure optimal performance in accordance with harmonized EP/JP/USP requirements.
As a manufacturer, distributor or supplier of sterile medicines or products, or as a compounding pharmacy, the sterility of your cleanrooms is essential to your success. With regulatory requirements and deadlines to meet, you can't afford to compromise on quality.
Quality
Made with the highest quality raw materials and components, and tested to ensure consistent, reproducible results and growth performance.
Sterility Assurance
Manufactured in Class 10,000 (ISO Class 7) cleanroom with Class 100 (ISO Class 5) work zones for superior sterility assurance.
Unrivalled Safety & Security
Enclosed in VHP-resistant packaging designed to prevent unintentional opening and minimize breakage or inadvertent lid release and contamination during transport.
Prompt, Reliable Delivery
Dual manufacturing in the United States and Europe, with regionally located controlled warehouses, located to provide reliable, next-day delivery of fresh media.
*Click
here
for further description on the plate media on Thermo Fisher's site

ORDER ENQUIRES:
ROI orders / enquiries please contact
+353 1 2907000
+353 1 2907111
NI orders / enquiries please contact
+44 2890 735 588
+44 2890 735 599
This website uses cookies to improve your experience. We'll assume you're ok with this, but you can opt-out if you wish.Accept Read More