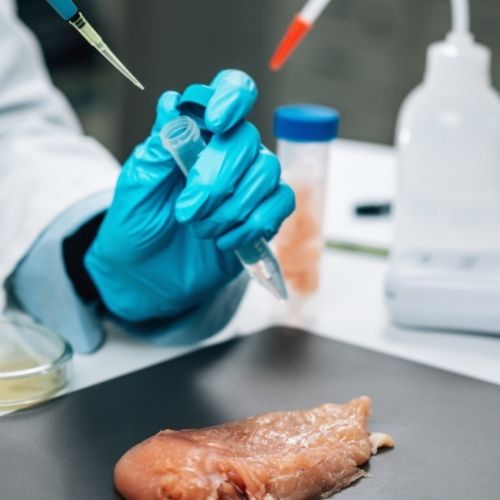 SureTect PCR Food Pathogen Testing
Rapid and accurate detection of foodborne pathogens
Perform food safety tests confidently with the Thermo Scientific™ SureTect™ Real-Time PCR System. Built on proven PCR technology and backed by world-class service and support, the SureTect System is designed to quickly and accurately detect foodborne pathogens in a broad range of foods and associated samples. Take advantage of simple and streamlined workflows that utilize a single same-day or overnight enrichment step, direct lysis protocol for DNA release, and universal cycling parameters.
It's easy to be sure. A complete portfolio for accurate, rapid pathogen testing.
Achieve rapid, accurate pathogen test results for a broad range of food, ingredients and environmental samples including; dairy, meat & poultry, seafood, produce, infant formula, chocolate samples, and more with our complete portfolio of SureTect PCR Assays.
*Click
here
to be brought to ThermoFisher for further information on the portfolio of SureTect PCR Assays
ORDER ENQUIRES:
ROI orders / enquiries please contact
+353 1 2907000
+353 1 2907111
NI orders / enquiries please contact
+44 2890 735 588
+44 2890 735 599
This website uses cookies to improve your experience. We'll assume you're ok with this, but you can opt-out if you wish.Accept Read More