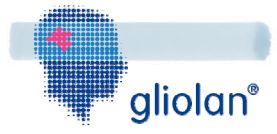 Gliolan
Gliolan 30 mg/ml powder for oral solution
Gliolan is indicated in adult patients for visualisation of malignant tissue during surgery

for malignant glioma (World Health Organisation grade III and IV).
The active ingredient contained in Gliolan is 5-Aminolevulinic Acid Hydrochloride.
This product is currently available in the following presentation:
30mg/ml powder for oral solution
This product is distributed in the Republic of Ireland by Fannin Ltd in partnership with Medac.  (This link will take you to a non-Fannin Ltd. website.  Fannin Ltd. does not recommend, endorse or accept liability for sites controlled by third-parties.) 
Method of Sale: POM
EU Number: EU/1/07/413/001, EU/1/07/413/002, EU/1/07/413/003
MAH Holder: photonamic GmbH & Co. KG, Eggerstedter Weg 12, 25421 Pinneberg, Germany
For a copy of the SPC click here.
For any further information please contact our medical information department at medical@dccvital.com or via phone on 01-290-7000.
Additional information available on request.
Date of preparation: April 2022
IE2022/045/00
ORDER ENQUIRES:
ROI orders / enquiries please contact
+353 1 2907000
+353 1 2907111
This website uses cookies to improve your experience. We'll assume you're ok with this, but you can opt-out if you wish.Accept Read More
Privacy Overview
This website uses cookies to improve your experience while you navigate through the website. Out of these, the cookies that are categorized as necessary are stored on your browser as they are essential for the working of basic functionalities of the website. We also use third-party cookies that help us analyze and understand how you use this website. These cookies will be stored in your browser only with your consent. You also have the option to opt-out of these cookies. But opting out of some of these cookies may affect your browsing experience.
Necessary cookies are absolutely essential for the website to function properly. This category only includes cookies that ensures basic functionalities and security features of the website. These cookies do not store any personal information.
Any cookies that may not be particularly necessary for the website to function and is used specifically to collect user personal data via analytics, ads, other embedded contents are termed as non-necessary cookies. It is mandatory to procure user consent prior to running these cookies on your website.