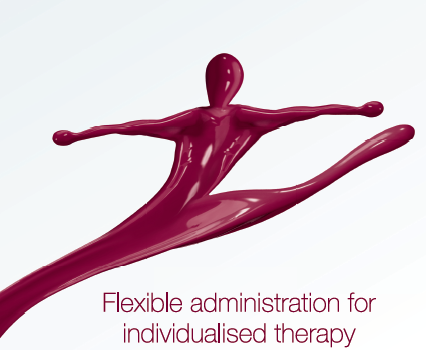 Hizentra
Hizentra 200mg/ml Solution for Subcutaneous Injection, Human Normal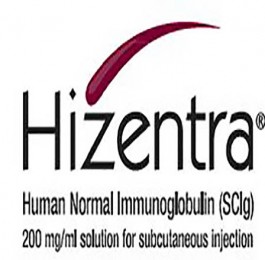 Immunoglobulin is indicated for:
Replacement therapy in adults, children and adolescents (0-18 years) in:
Primary immunodeficiency syndromes with impaired antibody production (see section 4.4),
Hypogammaglobulinaemia and recurrent bacterial infections in patients with chronic lymphocytic leukaemia (CLL), in whom prophylactic antibiotics have failed or are contra-indicated,
Hypogammaglobulinaemia and recurrent infections in multiple myeloma (MM) patients,
Hypogammaglobulinaemia in patients pre- and post-allogeneic haematopoietic stem cell transplantation (HSCT).
Hizentra is available in the following presentations:
1g in 5ml vial
2g in 10ml vial
4g in 20ml vial
For details on Hizentra at Home, our homecare services programme please click here.
Please visit our Privigen page for information on our Solution for Infusion, Human Normal Immunoglobulin.
Method of Sale: POM
License Number: EU/1/11/687/001, EU/1/11/687/004 & EU/1/11/687/010
MAH Holder: CSL Behring GmbH
Emil-von-Behring-Strasse 76
D-35041 Marburg
Germany
For any further information please speak to your local Fannin Representative or contact our medical information department for a copy of the SPC at medical@dccvital.com or via phone on 01 2907000. 
Hizentra is distributed in Ireland by Fannin Ltd. in partnership with CSL Behring.  (This link will take you to a non-Fannin Ltd. website.  Fannin Ltd. does not recommend, endorse or accept liability for sites controlled by third-parties.) 
 IE2017/058/00   
Date of Preparation: October 2017
ORDER ENQUIRES:
ROI orders / enquiries please contact
+353 1 2907000
+353 1 2907111
This website uses cookies to improve your experience. We'll assume you're ok with this, but you can opt-out if you wish.Accept Read More