Order Enquiries
ROI Orders
+353 1 2907000

+353 1 2907111
NI Orders
+44 2890 735 588

+44 2890 735 599
Leg Bag Tubes
More than just a drainage bag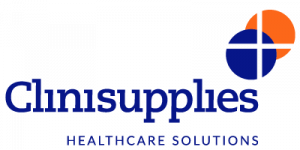 The risks associated with emptying and changing urine drainage bags are well documented. With this in mind, the Prosys® Plus range of drainage bags has been designed to help minimise the risks to both patients and their carers.
Each Prosys® Plus bag now contains a pair of latex-free sterile gloves to protect against cross-infection and maximise valuable carer time

Unique Click-Close drainage tap will help patients and carers easily identify when the tap is open and closed

New lever tap drainage system is easy to operate and ideal for those with impaired dexterity

Stepped connector allows a safe and secure connection preventing leakage and accidental disconnection

Needle-free sample port facilitates safe and efficient risk-free sampling

The quick-dry backing helps patients remain comfortable and confident when wearing their leg bags

The anti-reflux valve in all bags prevents urine backflow

High quality medical grade PVC keeps unwelcome aroma to a minimum
The Leg Bags and Tubes are available in the following sizes:
750ml Leg Bag Short Tube
750ml Leg Bag Long Tube
500ml Leg Bag Short Tube
500ml Leg Bag Long Tube
350ml Leg Bag Short Tube
350ml Leg Bag Long Tube
Order Enquiries
ROI Orders
+353 1 2907000

+353 1 2907111
NI Orders
+44 2890 735 588

+44 2890 735 599
This website uses cookies to improve your experience. We'll assume you're ok with this, but you can opt-out if you wish.Accept Read More
Privacy Overview
This website uses cookies to improve your experience while you navigate through the website. Out of these, the cookies that are categorized as necessary are stored on your browser as they are essential for the working of basic functionalities of the website. We also use third-party cookies that help us analyze and understand how you use this website. These cookies will be stored in your browser only with your consent. You also have the option to opt-out of these cookies. But opting out of some of these cookies may affect your browsing experience.
Necessary cookies are absolutely essential for the website to function properly. This category only includes cookies that ensures basic functionalities and security features of the website. These cookies do not store any personal information.
Any cookies that may not be particularly necessary for the website to function and is used specifically to collect user personal data via analytics, ads, other embedded contents are termed as non-necessary cookies. It is mandatory to procure user consent prior to running these cookies on your website.