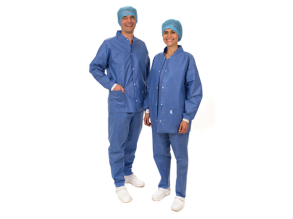 Order Enquiries
ROI Orders
+353 1 2907000

+353 1 2907111
NI Orders
+44 2890 735 588

+44 2890 735 599
Barrier® Extra Comfort Warm-up Jacket
Single-use for peace of mind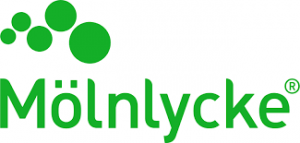 The single-use BARRIER® Extra Comfort warm-up jacket is one piece in a hospital's efforts to maintain effective infection control.
No matter what the healthcare professional wears, guidelines on surgical attire reinforce the importance of wearing completely fresh items in the operating theatre.
Recommendations include advocacy of long-sleeved jackets, buttoned or snapped closed to prevent bacterial skin shedding and contamination of the sterile field.
A warm-up jacket provides this kind of long-sleeved coverage, and its single-use nature further reduces the risk of microorganism contamination.  A warm-up jacket also provides a comfortable way for staff to keep warm in often chilly operating theatres.
The Barrier Extra Comfort warm-up jacket is made from strong material that is both soft and breathable, making it comfortable for regular use.
Features:
Made of soft non-woven material
Comfortable design combined with professional look
Soft white cuffs and collar
Large and well-positioned front pockets
Front snap-button closure
Available in six sizes (S – XXXL)
Order Enquiries
ROI Orders
+353 1 2907000

+353 1 2907111
NI Orders
+44 2890 735 588

+44 2890 735 599
Related
Laboris nisi ut aliquip ex ea commodo consequat.
This website uses cookies to improve your experience. We'll assume you're ok with this, but you can opt-out if you wish.Accept Read More
Privacy Overview
This website uses cookies to improve your experience while you navigate through the website. Out of these, the cookies that are categorized as necessary are stored on your browser as they are essential for the working of basic functionalities of the website. We also use third-party cookies that help us analyze and understand how you use this website. These cookies will be stored in your browser only with your consent. You also have the option to opt-out of these cookies. But opting out of some of these cookies may affect your browsing experience.
Necessary cookies are absolutely essential for the website to function properly. This category only includes cookies that ensures basic functionalities and security features of the website. These cookies do not store any personal information.
Any cookies that may not be particularly necessary for the website to function and is used specifically to collect user personal data via analytics, ads, other embedded contents are termed as non-necessary cookies. It is mandatory to procure user consent prior to running these cookies on your website.