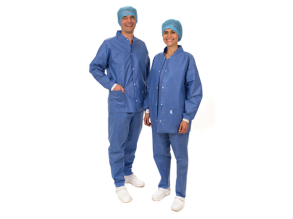 Barrier® Extra Comfort Warm-up Jacket
Single-use for peace of mind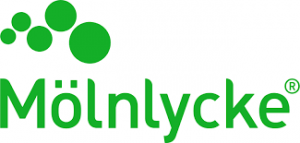 The single-use BARRIER® Extra Comfort warm-up jacket is one piece in a hospital's efforts to maintain effective infection control.
No matter what the healthcare professional wears, guidelines on surgical attire reinforce the importance of wearing completely fresh items in the operating theatre.
Recommendations include advocacy of long-sleeved jackets, buttoned or snapped closed to prevent bacterial skin shedding and contamination of the sterile field.
A warm-up jacket provides this kind of long-sleeved coverage, and its single-use nature further reduces the risk of microorganism contamination.  A warm-up jacket also provides a comfortable way for staff to keep warm in often chilly operating theatres.
The Barrier Extra Comfort warm-up jacket is made from strong material that is both soft and breathable, making it comfortable for regular use.
Features:
Made of soft non-woven material
Comfortable design combined with professional look
Soft white cuffs and collar
Large and well-positioned front pockets
Front snap-button closure
Available in six sizes (S – XXXL)
ORDER ENQUIRES:
ROI orders / enquiries please contact
+353 1 2907000
+353 1 2907111
NI orders / enquiries please contact
+44 2890 735 588
+44 2890 735 599