BREVET tx
Brevet tx anti-embolism stockings are designed to help prevent the formation of Deep Vein Thrombosis (DVT) in non-ambulatory patients.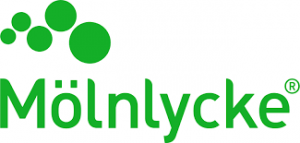 The dangers of Deep Vein Thrombosis (DVT) in non-ambulant patients demand an anti-embolism stocking that can deliver correct pressure gradients consistently.
Graduated compression stockings, such as Brevet tx Antiembolism stockings, are commonly used as a mechanical prophylaxis in the management of patients at risk of developing DVT.  It is believed that graduated compression has an inhibitory effect on venous stasis, one of the factors implicated in the cause of thrombosis.
BREVET tx is not only tested for compliance to BS No. 7672 1993 standards but also in independent tests carried out by the Surgical Materials Laboratory.
ORDER ENQUIRES:
ROI orders / enquiries please contact
+353 1 2907000
+353 1 2907111
NI orders / enquiries please contact
+44 2890 735 588
+44 2890 735 599
This website uses cookies to improve your experience. We'll assume you're ok with this, but you can opt-out if you wish.Accept Read More