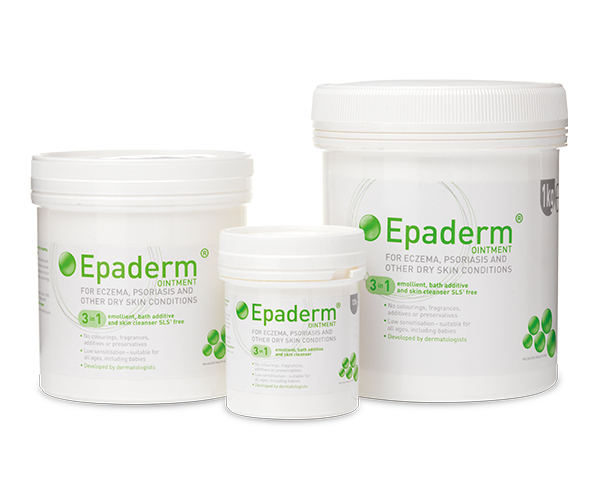 Order Enquiries
ROI Orders
+353 1 2907000

+353 1 2907111
NI Orders
+44 2890 735 588

+44 2890 735 599
Epaderm ointment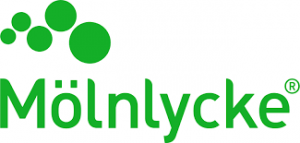 Epaderm® Ointment was developed by Dermatologists to manage a wide range of dry skin conditions.  With only three ingredients, Epaderm Ointment helps reduce the risk of skin sensitisation.  Epaderm Ointment offers complete emollient therapy in one product – use it as a skin cleanser, emollient or bath additive.
Fragrance, colouring, sodium laureth sulphate and preservative free
Provides a long lasting barrier to help retain moisture in the skin
Helps manage dry skin conditions in adults and children of all ages, including babies
When to use Epaderm Ointment
Epaderm Ointment can be used for eczema, psoriasis and other dry skin conditions.  It's also suitable for use in wet or dry wrapping.
How to use Epaderm Ointment
As an emollient: apply to wet or dry skin as often as required
As a skin cleanser: scoop a small amount from the tub onto your hand and lather it up with warm water; then use it as a normal soap
As a bath additive: melt around 4g in a tumbler of hot water, then add it to the bath once it is sufficiently cool Be careful as Epaderm Ointment will make the bath slippery, and never apply hot water directly to dry skin
Order Enquiries
ROI Orders
+353 1 2907000

+353 1 2907111
NI Orders
+44 2890 735 588

+44 2890 735 599
Related
Laboris nisi ut aliquip ex ea commodo consequat.
This website uses cookies to improve your experience. We'll assume you're ok with this, but you can opt-out if you wish.Accept Read More
Privacy Overview
This website uses cookies to improve your experience while you navigate through the website. Out of these, the cookies that are categorized as necessary are stored on your browser as they are essential for the working of basic functionalities of the website. We also use third-party cookies that help us analyze and understand how you use this website. These cookies will be stored in your browser only with your consent. You also have the option to opt-out of these cookies. But opting out of some of these cookies may affect your browsing experience.
Necessary cookies are absolutely essential for the website to function properly. This category only includes cookies that ensures basic functionalities and security features of the website. These cookies do not store any personal information.
Any cookies that may not be particularly necessary for the website to function and is used specifically to collect user personal data via analytics, ads, other embedded contents are termed as non-necessary cookies. It is mandatory to procure user consent prior to running these cookies on your website.