Infusion Administration Sets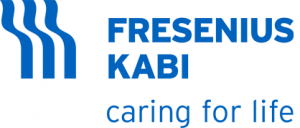 Fresenius Kabi applies more than 40 years of experience in developing high quality infusion systems to support clinicians in reducing IV medication risks at the patient bedside.
The Volumat Lines are specifically designed for the Agilia volumetric infusion pumps.
The Agilia volumetric pumps and sets integrate state-of-the-art pumping mechanisms, to aid in accurate delivery of fluid in the clinical area.
Like all Agilia devices, the Volumat Agilia pumps and sets are very easy and intuitive to use.
ORDER ENQUIRES:
ROI orders / enquiries please contact
+353 1 2907000
+353 1 2907111
NI orders / enquiries please contact
+44 2890 735 588
+44 2890 735 599
This website uses cookies to improve your experience. We'll assume you're ok with this, but you can opt-out if you wish.Accept Read More