Melgisorb Plus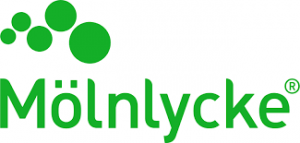 Melgisorb Plus absorbs large amounts of wound exudate. When absorbing, the alginate fibres form a soft moist gel, giving a moist environment conducive to wound healing.  The gel can easily be removed by irrigating with 0.9%saline.
Melgisorb Plus is intended for a wide range of moderately to heavily exuding wounds, both infected and non-infected, such as:
Pressure sores
Venous and arterial ulcers
Diabetic ulcers
Donor sites
Post operative wounds
Dermal lesions and other external wounds inflicted by trauma
Configurations available both for flat and cavity wounds
Melgisorb Plus is not indicated for dry wounds, third degree burns or surgical implantations.
ORDER ENQUIRES:
ROI orders / enquiries please contact
+353 1 2907000
+353 1 2907111
NI orders / enquiries please contact
+44 2890 735 588
+44 2890 735 599