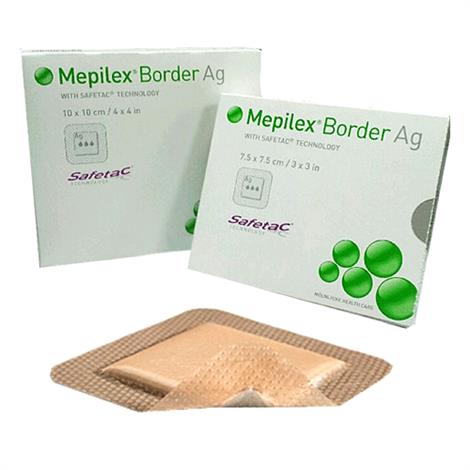 Mepilex Border Ag
Mepilex Border Ag is an antimicrobial all-in-one foam dressing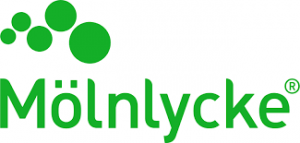 that effectively absorbs and retains exudate and maintains a moist wound environment.
The Safetac layer seals the wound edges, preventing exudate leaking onto the surrounding skin, thus minimising the risk for maceration. The Safetac layer
ensures that the dressing can be changed without damaging the wound or surrounding skin or exposing the patient to additional pain.
Mepilex Border Ag inactivates wound related pathogens within 30 minutes and lasts for up to 7 days. By reducing the number of microorganisms,
Mepilex Border Ag may also reduce odour.
• Minimises pain and trauma at dressing change
• Self-adherent – no secondary fixation needed
• Showerproof
• Can be used under compression bandages
• Promotes patient comfort during wear
• Can remain in place for several days depending on the condition of the wound
• Can be re-applied
Further Information:
When to use Mepilex Border AG
Mepilex Border Ag is indicated for moderate to highly exuding
wounds such as leg and foot ulcers, pressure ulcers, malignant
wounds, partial thickness burns, traumatic and surgical wounds.
ORDER ENQUIRES:
ROI orders / enquiries please contact
+353 1 2907000
+353 1 2907111
NI orders / enquiries please contact
+44 2890 735 588
+44 2890 735 599