Order Enquiries
ROI Orders
+353 1 2907000

+353 1 2907111
NI Orders
+44 2890 735 588

+44 2890 735 599
Mepilex Surgical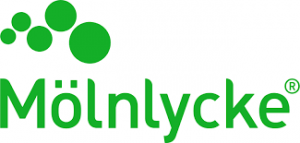 Mepilex® Surgical dressing is extra-conformable and easy to use for surgical wounds, cuts and abrasions. It's self-adherent, thanks to Safetac® – the original atraumatic contact layer that helps reduce pain at dressing change. It's designed to conform softly to skin without sticking to the moist wound so you can remove it easily without damaging the skin.
The absorbent pad has Flex technology for extra flexibility – so you can rely on it for treating joints such as hips and knees – to support early patient mobility. The design is highly absorbent, to reduce dressing change frequency. Reducing dressing change frequency and the incidence of peri wound blistering can support the reduction of surgical site infections (SSIs).
Your team can include Mepilex Surgical dressings in your customised Mölnlycke procedure trays – for even more efficiency gains.
Helps reduce the risk of surgical site infections
Supports early patient mobilisation
Can help you reduce dressing-related costs
Less pain during dressing change
Doesn't stick to the wound
Comes in sizes 10 x 20, 10 x 25, 10 x 30, and 10 x 35.
Further product information
When to use Mepilex Surgical
You can use Mepilex Surgical for exuding acute wounds such as surgix technology makes it very conformable – ideal for surgical wounds over joints such as hips and knees.cal wounds, cuts and abrasions. The design is specifically suited to post-op use for surgical wounds and blood absorption. The Fle
Frequency of change
You can leave Mepilex Surgical in place for up to seven days, depending on the condition of your patient's wound and the surrounding skin; or as indicated by your organisational procedures or accepted clinical practice.
Order Enquiries
ROI Orders
+353 1 2907000

+353 1 2907111
NI Orders
+44 2890 735 588

+44 2890 735 599
Related
Laboris nisi ut aliquip ex ea commodo consequat.
This website uses cookies to improve your experience. We'll assume you're ok with this, but you can opt-out if you wish.Accept Read More
Privacy Overview
This website uses cookies to improve your experience while you navigate through the website. Out of these, the cookies that are categorized as necessary are stored on your browser as they are essential for the working of basic functionalities of the website. We also use third-party cookies that help us analyze and understand how you use this website. These cookies will be stored in your browser only with your consent. You also have the option to opt-out of these cookies. But opting out of some of these cookies may affect your browsing experience.
Necessary cookies are absolutely essential for the website to function properly. This category only includes cookies that ensures basic functionalities and security features of the website. These cookies do not store any personal information.
Any cookies that may not be particularly necessary for the website to function and is used specifically to collect user personal data via analytics, ads, other embedded contents are termed as non-necessary cookies. It is mandatory to procure user consent prior to running these cookies on your website.