Order Enquiries
ROI Orders
+353 1 2907000

+353 1 2907111
NI Orders
+44 2890 735 588

+44 2890 735 599
Portable Suction Units
Portable Units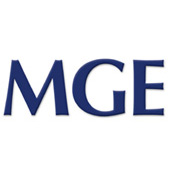 The SAM e.p.s portable suction aspirator with optional BioCloak® technology offers a new benchmark in battery operated suction equipment. These lightweight units are ideal for use by emergency services and incorporate many new innovative features to aid the user during operation
 MGE Medical Suction Pump
Choice of Collection Containers
The SAM e.p.s is fitted with MGE's SAM 1 autoclavable 1000cc collection bottle. However if required, the SAM e.p.s can also be fitted with a choice of disposable collection systems including Serres, Abbott, VacSax and Pennine. Other systems can also be fitted on request.
Digital display and Onboard Lighting
The SAM e.p.s controls and display panel are fully illuminated for easy visability during use. However as an additional aid in low light situations, the unit is also fitted with a small but bright LED light capable of lighting the whole unit clearly should it be necessary (e.g. to help when changing filters or piping or to check the liquid level in the collection vessel).
Simple Control
Control of the unit is simple with a single rotating On/Off switch, which is also the vacuum level control. The user can choose from a range of fixed settings based on typical medical requirements, making it easy to operate even if the user is wearing thick protective gloves.
Data Logging and Service light
As an aid to medical engineering, usage of the unit is logged and stored in the unit and this can be downloaded to a computer using the optional data cable and download software.
As well as this facility, the unit also has a Service light on it, which is set to illuminate after either 500 hrs usage or 500 battery charges. This allows a visual notification that the unit should be checked and is useful where a machine maybe sitting on a crash trolley and actual usage is hard to predict.
Extra Protection
Contamination and cross-infection control are vitally important areas especially in a unit that can be moved around locations both inside and outside and here the SAM e.p.s also excels. As you would expect, the SAM e.p.s is fitted with overflow control and also hydrophobic anti bacterial filters as standard. In addition it can also be coated in MGE's new anti-bacterial coating, BioCloak®, giving an extra level of protection 24 hours a day 7 days a week.
Order Enquiries
ROI Orders
+353 1 2907000

+353 1 2907111
NI Orders
+44 2890 735 588

+44 2890 735 599
This website uses cookies to improve your experience. We'll assume you're ok with this, but you can opt-out if you wish.Accept Read More
Privacy Overview
This website uses cookies to improve your experience while you navigate through the website. Out of these, the cookies that are categorized as necessary are stored on your browser as they are essential for the working of basic functionalities of the website. We also use third-party cookies that help us analyze and understand how you use this website. These cookies will be stored in your browser only with your consent. You also have the option to opt-out of these cookies. But opting out of some of these cookies may affect your browsing experience.
Necessary cookies are absolutely essential for the website to function properly. This category only includes cookies that ensures basic functionalities and security features of the website. These cookies do not store any personal information.
Any cookies that may not be particularly necessary for the website to function and is used specifically to collect user personal data via analytics, ads, other embedded contents are termed as non-necessary cookies. It is mandatory to procure user consent prior to running these cookies on your website.