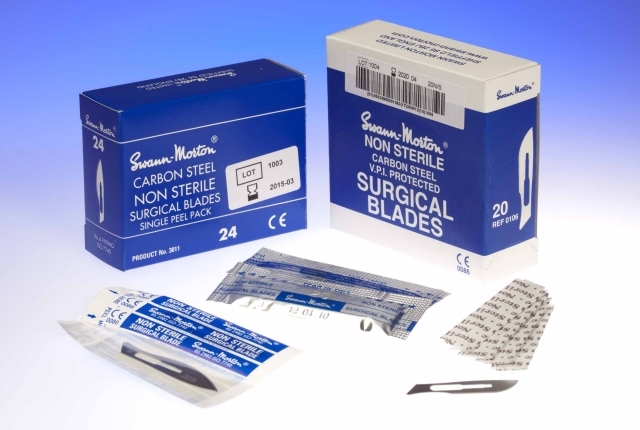 Swann Morton Surgical Blades & Handles

Precision, consistency and reliability have helped to establish Swann-Morton surgical blades and handles as the the preferred brand of surgeons and health care professionals in all corners of the World.
A widely differentiated product program focusing on the needs of the clinician and their patients has resulted in a choice of product for use in all surgical disciplines.
Consisting of 34 blade shapes and 12 handles, the Swann-Morton 'general' range is used across all surgical disciplines including cardiology, orthopaedics and reconstructive surgery.
Surgeons choose which size and shape of blade is most appropriate for any particular procedure and which handle provides them with the flexibility, dexterity and depth of field they personally require.
ORDER ENQUIRES:
ROI orders / enquiries please contact
+353 1 2907000
+353 1 2907111
NI orders / enquiries please contact
+44 2890 735 588
+44 2890 735 599