Varicase Medical Compression Hosiery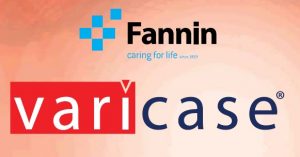 Varicase Medical Compression Hosiery is designed using years of knowledge and experience of experts to give users the best possible medical benefits and added comfort according to the CEN/TR: 1581:2009 Medical Compression Stockings Standard. Varicase Compression Stockings and Socks are made from a yarn dyed knitted fabric, which is covered in pure silver thread.
Varicase Compression stockings and socks are at a European Compression Standard.
Our measurement system has been developed so that they can be accurately selected for every patient.
Our graduate profile ensures maximum compression is applied at the ankle and decreases towards the thigh.
The double-covered yarn which has excellent elasticity allows for long wear-life, and easy application and removal and is covered in silver/elastane.
By only using materials that have the Oeko-Tex 100 certificate we can minimise the risk of allergic effects on the skin.
The stockings and socks are soft, breathable and have moisture absorbent features thanks to our special microfiber yarn.
The thigh length stockings have a dotted silicone top band which prevents the stocking from slipping and also reinforces the compression on the leg.
Varicase are washable by hand or machine.
ORDER ENQUIRES:
ROI orders / enquiries please contact
+353 1 2907000
+353 1 2907111
NI orders / enquiries please contact
+44 2890 735 588
+44 2890 735 599
This website uses cookies to improve your experience. We'll assume you're ok with this, but you can opt-out if you wish.Accept Read More