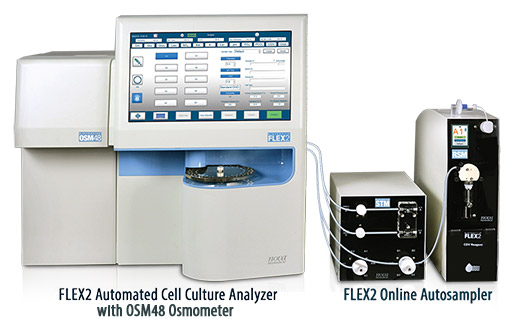 OLS Autosampler
Fully Automated Sampling Option
FLEX2 Online Autosampler
BioProfile FLEX2 is capable of automated online sampling. Nova's FLEX2 On-Line Autosampler (OLS) provides fully automated sampling from virtually all culture systems from single-use bench scale bioreactors to large production bioreactors. When connected to an OPC-compatible control system, FLEX2 wih OLS provides real-time data transmission for automated sampling, analysis, and feedback control of all measured parameters. The OLS can connect up to 10 vessels and setup time for a full bench of 10-bioreactors can be completed in less than 20 minutes.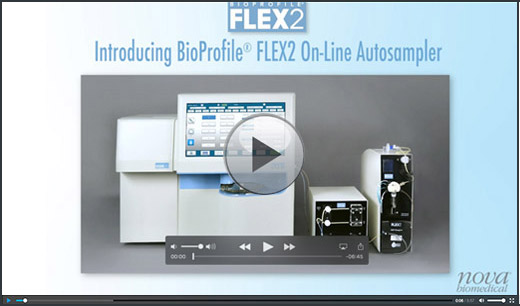 FLEX2 and ESM integration with ambr® 250 and ambr 15 cell culture systems
Nova has also integrated the FLEX2 analyzer with ambr 15 and 250 microbioreactors to provide a fully automated system. FLEX2's optional External Sampling Module (ESM) automatically delivers cell culture samples from ambr® 250 and ambr® 15 microbioreactor systems to FLEX2 for analysis.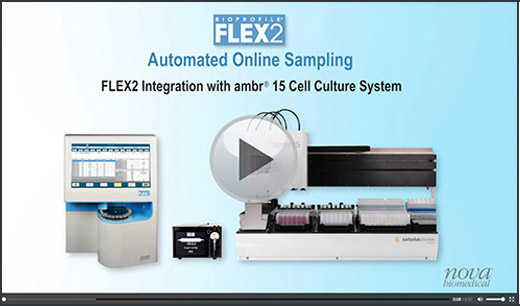 ORDER ENQUIRES:
ROI orders / enquiries please contact
+353 1 2907000
+353 1 2907111
NI orders / enquiries please contact
+44 2890 735 588
+44 2890 735 599
This website uses cookies to improve your experience. We'll assume you're ok with this, but you can opt-out if you wish.Accept Read More