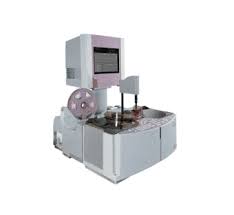 Satellite® Max Coagulation Analyser
The STA Satellite is a fully automated benchtop analyzer capable of simultaneously performing clotting, chromogenic, and immunologic assays.
The STA Satellite offers complete automation to the low volume coagulation laboratory and satellite labs, delivering a powerful, reliable analyzer within a small footprint.
The system enables Integrated Health Networks to standardize patient testing results including D-dimer and Anti-Xa.  
With an Integrated Barcode, continuous sample loading with positive sample identification, removable sample carousel for 20 primary tubes, and a removable reagent carousel with 16 positions, the Satellite provides the only true walkaway hemostasis solution for low-volume and satellite  laboratories.
ORDER ENQUIRES:
ROI orders / enquiries please contact
+353 1 2907000
+353 1 2907111
NI orders / enquiries please contact
+44 2890 735 588
+44 2890 735 599
This website uses cookies to improve your experience. We'll assume you're ok with this, but you can opt-out if you wish.Accept Read More