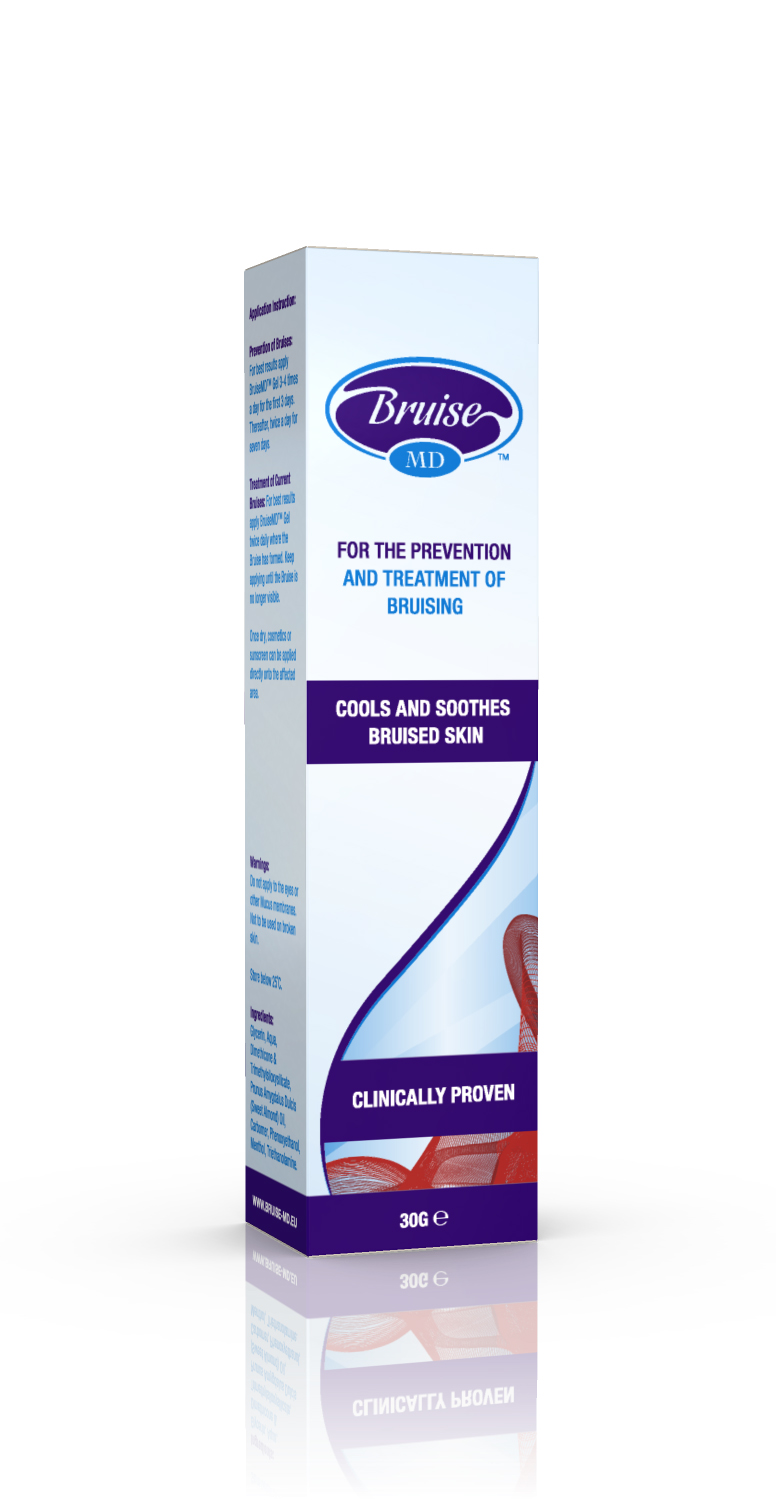 Bruise MD
What is Bruise MD?
Bruise MD is a unique patented formula that helps to treat and prevent bruises, rapidly reducing recovery time.
How does it work?
Bruise MD reduces the pain and inflammation whilst cooling the affected area
Contains glycerol which forms a barrier and helps the penetration of water into the bruise
The water then enables the dispersal of blood which, has become trapped underneath the bruise, thus aiding recovery
By using Bruise MD early, it forms a barrier on the skin which aids the natural healing process in order to prevent bruising 
When to use Bruise MD?
Post surgery bruising
Falls and minor traumas
Sports injuries
Bruising caused by injections
Prevention of bruising
Skin which is prone to bruising
Available in:
For any further information please speak to your local Fannin Representative or contact our medical information department at medical@dccvital.com or via phone on 01 2907000.
IE2019/006/00
Date of Preparation: January 2019
ORDER ENQUIRES:
ROI orders / enquiries please contact
+353 1 2907000
+353 1 2907111
This website uses cookies to improve your experience. We'll assume you're ok with this, but you can opt-out if you wish.Accept Read More