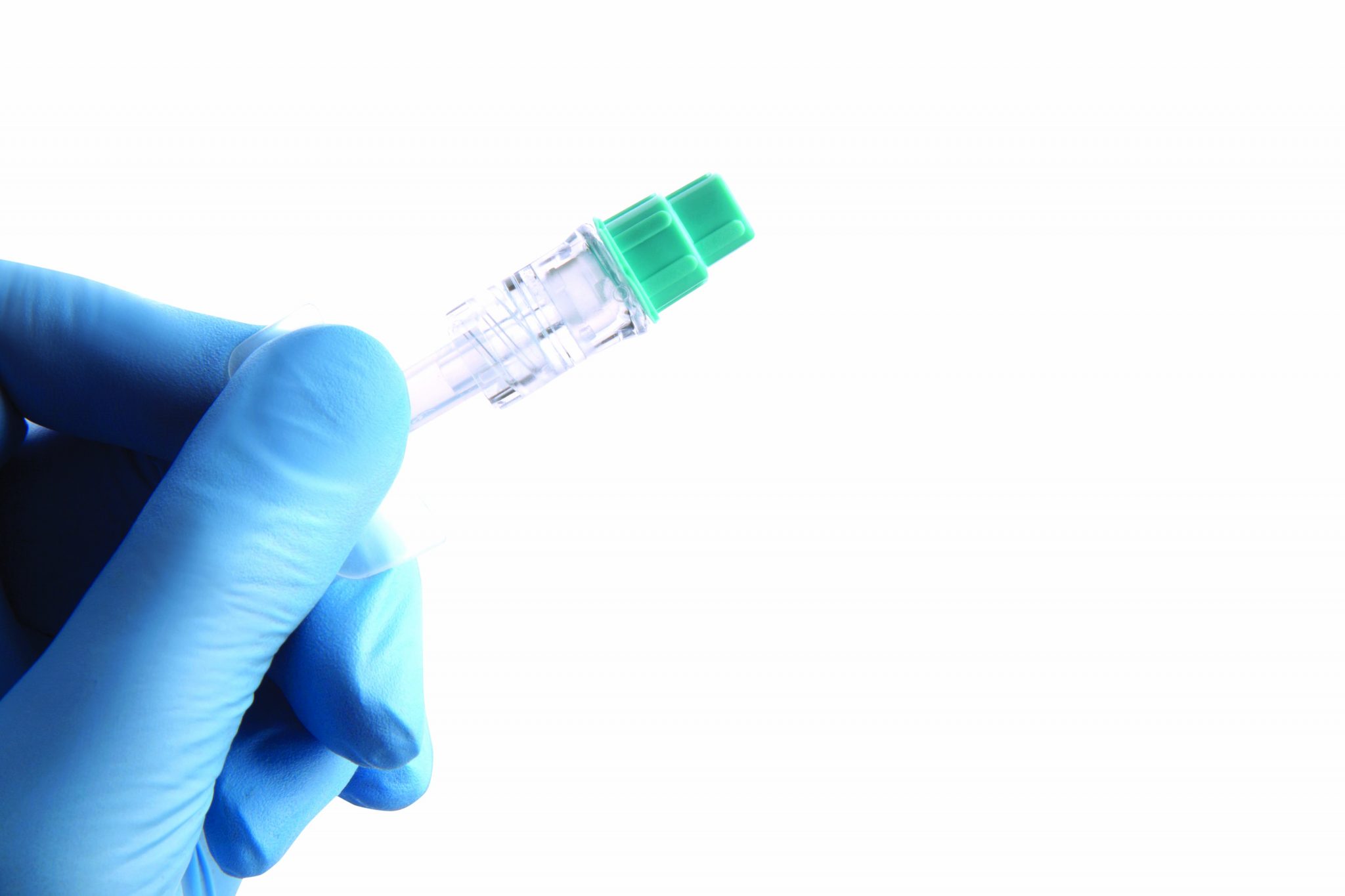 SwabArt Disinfection Caps
Disinfecting Caps for swabable needlefree valves
The SwabArt® Disinfection Cap, brought to you by Fannin, is specifically designed to reduce the risk of microbial contamination and improve patient outcomes. 
SwabArt® Disinfection Caps for needle free valves are single use disinfecting products that protect patients from catheter related blood stream infections.
Each SwabArt® Disinfection Cap is impregnated with a highly liquid absorbent sponge, saturated with 70% Isopropyl Alcohol (IPA).
Features
Provides active disinfection for up to 7 days

if not removed

SwabArt® is compatible with the EN ISO 80369-7-standard

Compatible with all swabable needle-free valves

All materials are sterile and latex-free

Strip design allows hanging on drip poles

Supplied in boxes of 25 strips of 10 disinfecting caps or as 250 individual disinfecting caps
*Available in UK only
Asset SwabArt Disinfection Caps
White Paper – An extended use microbial challenge of SwabArt Disinfecting Cap
To find out more about SwabArt Disinfection Caps or request your free samples, please fill out the enquiry form below and we will be in touch:
ORDER ENQUIRES:
UK orders / enquiries please contact
This website uses cookies to improve your experience. We'll assume you're ok with this, but you can opt-out if you wish.Accept Read More