StatSensor® Point-of-Care Creatinine and eGFR Analysers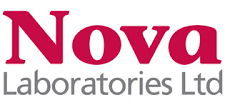 Features
StatSensor Creatinine is a handheld analyser and miniaturised, disposable biosensor for whole blood creatinine testing.
StatSensor Creatinine incorporates a patented Multi-Well™ technology adapted from Nova's hospital glucose monitoring system.
StatSensor Creatinine advanced technology enables simple, rapid, and accurate assessment of renal function by finger stick capillary blood sampling at the point of care.
Simple Test Procedure
Place biosensor in meter
Stick finger to create blood drop
Apply blood drop to biosensor
Read creatinine results
Virtually Painless, Finger-Stick Capillary Blood Sample, 1.2 μL
Creatinine and eGFR Results in 30 Seconds
Cleared for Use by Point-of-Care Personnel
ORDER ENQUIRES:
ROI orders / enquiries please contact
+353 1 2907000
+353 1 2907111
NI orders / enquiries please contact
+44 2890 735 588
+44 2890 735 599
This website uses cookies to improve your experience. We'll assume you're ok with this, but you can opt-out if you wish.Accept Read More